Peru's National Independence Day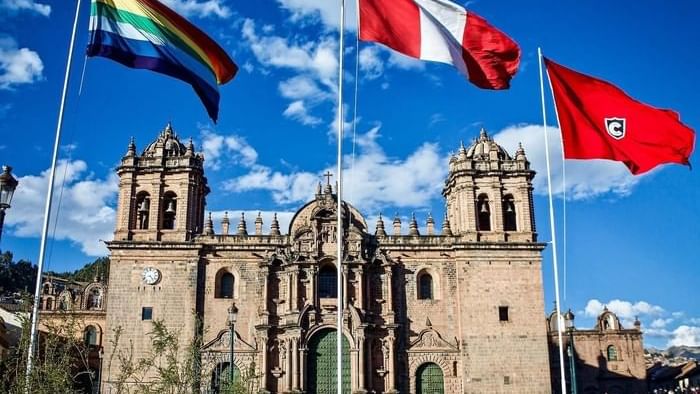 On July 28th Peru will celebrate their Bicentennial year of Independence. This is a very important day for our country, as it is a huge reminder of the amazing history, culture and traditions that form our national identity. Nearly every building will be flying the flag of Peru and streets will be playing Criolla and traditional music. Most plaza de armas in the Nation will be holding traditional dances, ranging from Marinera to folkloric and Afro-Peruvian songs. It will be a day of celebration and national pride.
This time, our national Independence day falls on an election year. The new elected president, Pedro Castillo, will be sworn in and he will formally assume his duties as the national leader. Although the 28th of July is a day of celebration, it is also a day to reflect and learn about all the issues we, as a country, must work hard on to change. With a new government taking place, we hope for new progress and positive work. We leave aside all our political views to unite as a country and work together to make it better.
In honor of the Bicentennial year of Independence of Peru, here are 10 fun facts about our country!
1. The Inca City of Machu Picchu was deemed "lost" for over 400 years!
2. In 2007, the site was voted one of the new seven wonders of the world.
3. The Andean Condor, the largest flying bird on earth, can be found in Peru.
4. Lake Titicaca is the highest navigable lake in the world with an elevation of 11,436 feet.
5. The Atacama Desert, the driest place on earth, is located in Peru and Chile.
6. The Amazon River is the longest river in the world, and it starts in Peru!
7. Peru is home to the world's tallest flowering plant, the Puya Raimondii.
8. Cotahuasi Canyon in Peru is the deepest canyon in the world, It is twice as deep as the Grand Canyon!
9. There are over 3000 different types of potatoes grown in Peru.
10. The words "Jerky" , "quinoa" and "llama" originate from Quechua, a widely spoken language in Peru.
::
Description: Traditional Dance of Scissors
Source: https://www.thinkintourism.com/conoce-las-danzas-tipicas-mas-populares-del-peru/