Urubamba, the Sacred Valley of the Incas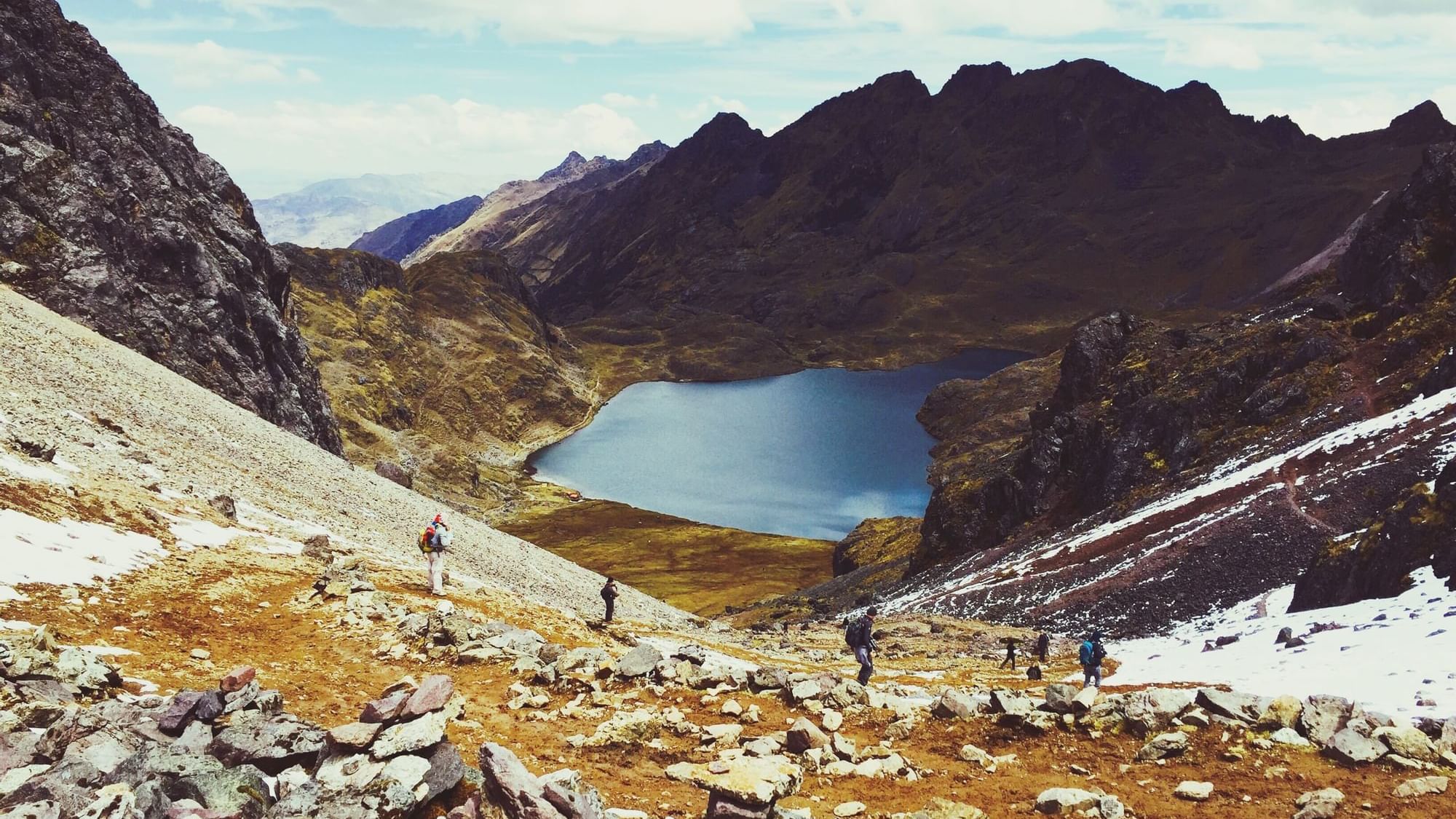 Void of any world-class Inca sanctuaries, Urubamba in the Sacred Valley of the Incas is considered more of an off-the-beaten-track kind of place.
Instead of grandiose pre-columbian architecture, Urubamba has a peaceful appeal, while remaining at the very heart of the Sacred Valley and some of its main attractions.
Outlook for 2021
With a dramatic decline of COVID-19 in Peru over the last few months, the country has recently seen a promising increase in tourism in 2021.
But better still, pre-pandemic levels of tourism are not expected for this year, which is great for people who want to see Peru safely, cheaply and without the annoying crowds. This is especially true in a quiet place like Urubamba.
Things to do in town (and very nearby)
Being a quiet town, Urubamba is probably one of the best places to see an authentic local market.
It will have many exotic types of local Andean products like quinoa and potatoes, as well as traditional snacks like corn with cheese ('choclito con queso').
If you are an ale fan, Urubamba is home to one of the region's best breweries in 'Cervecería Valle Sagrado'. They offer beer tasting and brewery tours in which you may expect to see beers brewed out of local grains and flavoured with local ingredients.
And if you just want to walk around town with your newly acquired beer buzz, it is worth checking out some of the many old colonial churches which are the best in the Sacred Valley. 'Santiago Apostol' is a good example of a church that dates back to the 16th century.
The 'Andenes of Yucay' two miles away from Urubamba offer an opportunity to see how the Incas domesticated the steep Andean slopes using a series of intricate terraces.
Tours from Urubamba
Urubamba is a great choice from which to tour the Sacred Valley because it lies at the very center of it. It is equidistant from Pisac and Ollantaytambo and less than an hour away from nearby Moray and Maras.
Moray is composed of amphitheater-like structures of terraces which the Incas used as an agrictural laboratory. Having multiple, controlled elevations with different sun and wind exposures in one place allowed them to breed all kinds of adaptable kinds of edibles. This is why there are thousands of different kinds of potatoes in Peru!
The Maras Salt Mines date back hundreds if not thousands of years, and are still being traditionally mined today by the local community using only manpower and a couple of donkeys/llamas. The natural infrastructure is gob-smacking, with an intricate system of canals and pools covering the slopes in white.
You can also take tours from Urubamba to some really cool lakes and waterfalls that form from the meltwater of the Chicón and Pumahuanca mountains that stand towering in Urubamba's background.
Horse-riding tours from Urubamba
If you are looking for a unique experience, Hacienda del Chalan have well-kept 'Paso' horses (a unique horse breed to Peru) and offer scenic guided horse riding tours from Urubamba.
From single-day rides around the Valley to multi-day horse riding adventures to Moray and the salt mines, these guys have a passion for horses and a great reputation for professionalism.
Skylodge Urubamba
Although, closer to Ollantaytambo than to Urubamba, the Skylodge is a metal structure perched against a cliff overlooking the Sacred Valley.
It is luxurious and the views are nothing short of stunning, especially the sunrise and sunsets. Although safe, vertigo-sufferers might not be too keen on the height exposure. You can find out more about it here.
Machu Picchu from Urubamba
It is still possible to take a tour to Machu Picchu from Urubamba, as it is less than one hour away from the direct train line to Machu Picchu- no biggie.
Tour companies can certainly arrange a day trip for you from Urubamba, but in Casa del Sol we encourage people to stay in Machu Picchu for a while longer as its scenery and experiences are completely different to those of the Sacred Valley.