Why Spend Two Nights at Machu Picchu?
Machu Picchu Travel Recommendations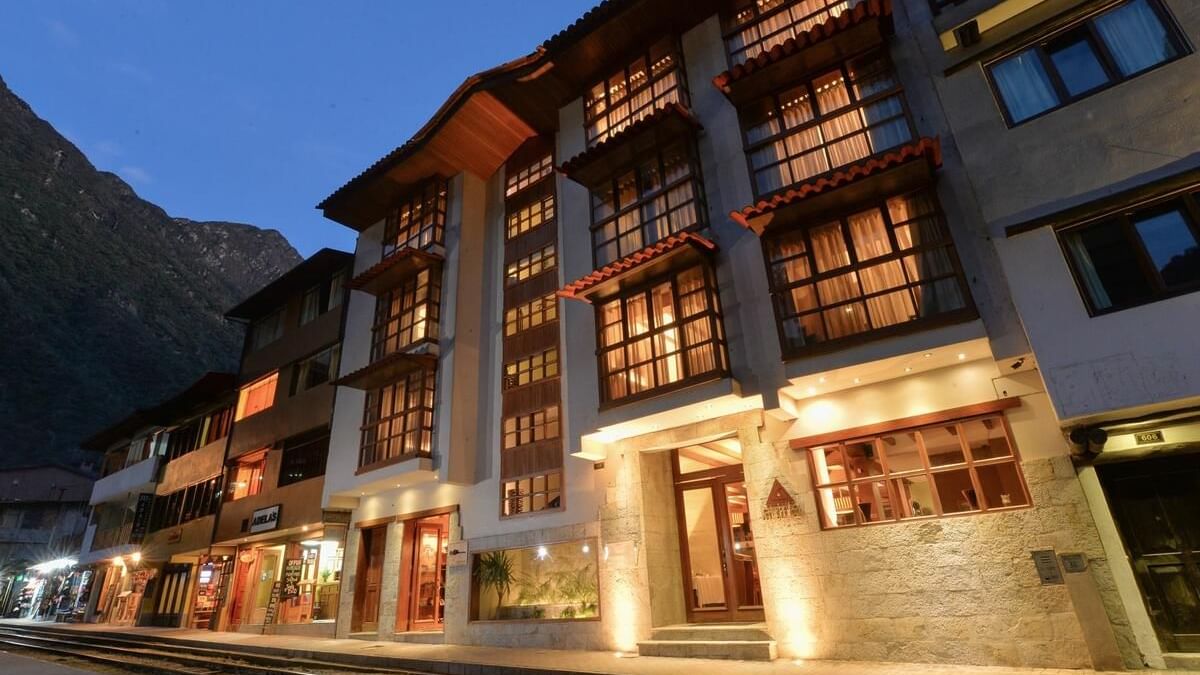 It takes a great deal of effort for most visitors to arrive in the lost city of the Incas. The journey is not as simple as taking a direct vehicle or plane. So, why not make it count? We recommend staying 3 days / 2 nights at our wonderful hotel, Casa del Sol, in the city of Aguas Calientes and the gateway to Machu Picchu.
After traveling several days to arrive at Machu Picchu, you will want to make sure you have enough time to really enjoy what the beautiful city has to offer. Some might try and convince you that a full day tour is enough. However, these tours will have you waking up at 3 am and returning to your hotel at midnight. You will have to follow the tour's itinerary extremely closely, and they will not give you the time you need to breathe in and absorb that majestic atmosphere of Machu Picchu.
We suggest the following:
Day 1 - Cusco to Aguas Calientes
It takes around 5-6 hours each way to get from Cusco to Aguas Calientes.
First, you must take a car or vehicle to the train station in Ollantaytambo. The car ride will take approximately 2 hours.
Second, we recommend boarding the train comfortably at 2:30 pm. You will be able to enjoy the beautiful sunset while observing the valleys on the ride. It is important to acknowledge that this service does not take you directly to Machu Picchu but the town of Aguas Calientes at the mountain ruins' foot. This itinerary will have you arriving at 6:30 pm. You can buy your tickets on PeruRailand Inca Rail's website.
When you finally arrive at Aguas Calientes, you will probably be exhausted from traveling. Spending a night at Casa del Sol hotel will give you access to an amazing experience of relaxation in the hotel's terrace and bar, where you can make a brindis to the fabulous place you have reached.
Day 2 - The Historic Sanctuary of Machu Picchu
You can visit the Historic Sanctuary of Machu Picchu any time between 6 am-12 pm (morning schedule) and 12 pm - 5 pm (afternoon schedule). However, the best time to visit the citadel is in the morning; the beautiful sunny weather will permit a better view of the attractions in all their magnitude.
To save time, guests of Casa del Sol can coordinate in the reception for a box lunch.
You will have to wait approximately 1 hour for the shuttle bus service from Aguas Calientes to Machu Picchu. The Shuttle bus ride only takes about 30 minutes. The purchase of the bus ticket can be made online or in person. If coordinated with hotel services, the purchase can be made previously by hotel staff.
Guided tours around the citadel take an average of 3-4. However, hiking up to the Sungate or the Inca Bridge might extend your national park visit by 1-2 hours.
Once you have returned from the Inca Temple, there are many hikes and trails to be done. We recommend hiking to Mandor Waterfall or 'Cataratas de mandor' in Spanish. It is one of the most beautiful natural resources that can be found when visiting the Cusco Region. This waterfall has a slope of thirty meters, and its beautiful crystalline waters characterize it. It is the habitat of many important species, some of which are in danger of extinction, such as the spectacled bear.
It only takes a walk of approximately 40 minutes to access the beautiful waterfall.
A sign announces the entrance, and it implies a fee of ten soles per person.
Despite the heat of the day, the path to the waterfall can be a bit cold. It is recommended to take a sweater.
It is important to remember that the closest infrastructure is located in Aguas Calientes. It would be best if you were prepared with any food, drinks, or anything you might need on the way.
After a day of amazing activities, you might return to Aguas Calientes hungry and tired. But don't worry, Casa del Sol has got you covered! We offer a gastronomic experience at our magnificent four-course Andean Banquet dinner. Set next to the breathtaking Vilcanota River, nature and sophistication are written into our decoration.
If you are looking for relaxation, enjoy one of our multi-sensory treatments based on ancestral methods at our K'inty Spa. From an Inca Stone Massage to Facial Aromatherapy, we have various treatments that will provide an experience like no other, next to the soothing sound of the Vilcanota River.
Day 3 - Huayna Picchu and Return to Cusco
In the morning, we recommend tourists visiting the breathtaking Huayna Picchu mountain. The views of the Citadel and surrounding landscapes are extraordinary from the top of Huayna Picchu. Many trekkers consider it the highlight of their trip to Machu Picchu. If you want to know more about Huayna Picchu, check out Why should you go to Huayna Picchu?
For your return to Cusco, you can choose a variety of schedules and prices for your Tain ride. We recommend leaving around 11-12 am, so you can comfortably arrive at your hotel in Cusco and rest.