Can I stay inside Machu Picchu?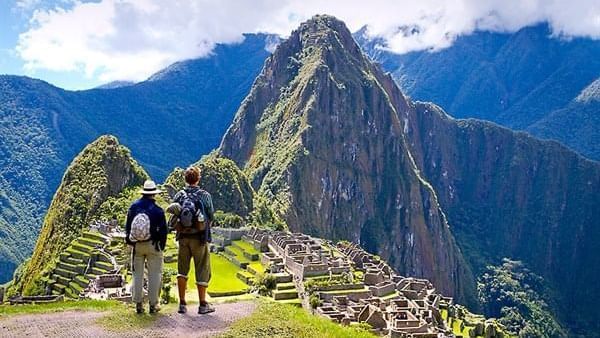 In reality, it is not possible to stay within the archaeological site of Machu Picchu, as it is protected and designated as a World Heritage Site by UNESCO. The conservation and protection of the site is essential, and therefore, the construction of hotels and accommodations within the archaeological park area is not allowed.
However, there is an exclusive accommodation option just outside the entrance to Machu Picchu, called Belmond Sanctuary Lodge. This luxury hotel is the only one located so close to the site and offers its guests a unique and privileged experience. From here, you can easily access Machu Picchu early in the morning or at sunset, avoiding the crowds and enjoying spectacular views. Although this hotel is a quite expensive option, if you are looking for maximum comfort and proximity to Machu Picchu, the Belmond Sanctuary Lodge is the best choice.
For most visitors, the most common option is to stay in the town of Aguas Calientes, also known as Machu Picchu Pueblo. This picturesque village is located at the foot of the mountain where the archaeological site is located and offers a wide variety of accommodations, from budget hostels to luxury hotels. Aguas Calientes has restaurants, shops, and services to meet the needs of visitors.
One of the luxury hotels in Aguas Calientes worth highlighting is Casa del Sol Machu Picchu Hotel Boutique. This charming hotel offers elegant rooms, top-quality services and facilities, and a privileged location on the banks of the Vilcanota River.
To get to Machu Picchu from Aguas Calientes, you can choose to take a bus that will take you directly to the entrance of the site in approximately 25-30 minutes, or if you prefer a more active experience and are in good physical shape, you can walk up a steep trail that takes about 1.5 to 2 hours.
I recommend booking your accommodation in advance, especially if you plan to travel during the high season (June to August), when the demand for hotels is higher. Feel free to research and compare lodging options in Aguas Calientes to find the accommodation that best suits your needs and preferences.
We hope this information has been helpful and wish you a wonderful experience on your visit to Machu Picchu. If you have any more questions or need additional information, please don't hesitate to ask.