Reseñas
Nos Enfocamos en la Experiencia
Servicio cordial, comodidades modernas y una belleza natural impresionante: encontrará todo esto y más en Casa del Sol Machu Picchu Boutique Hotel en Perú. Lea las reseñas de algunos de nuestros huéspedes recientes para tener una idea de la experiencia verdaderamente única que le espera.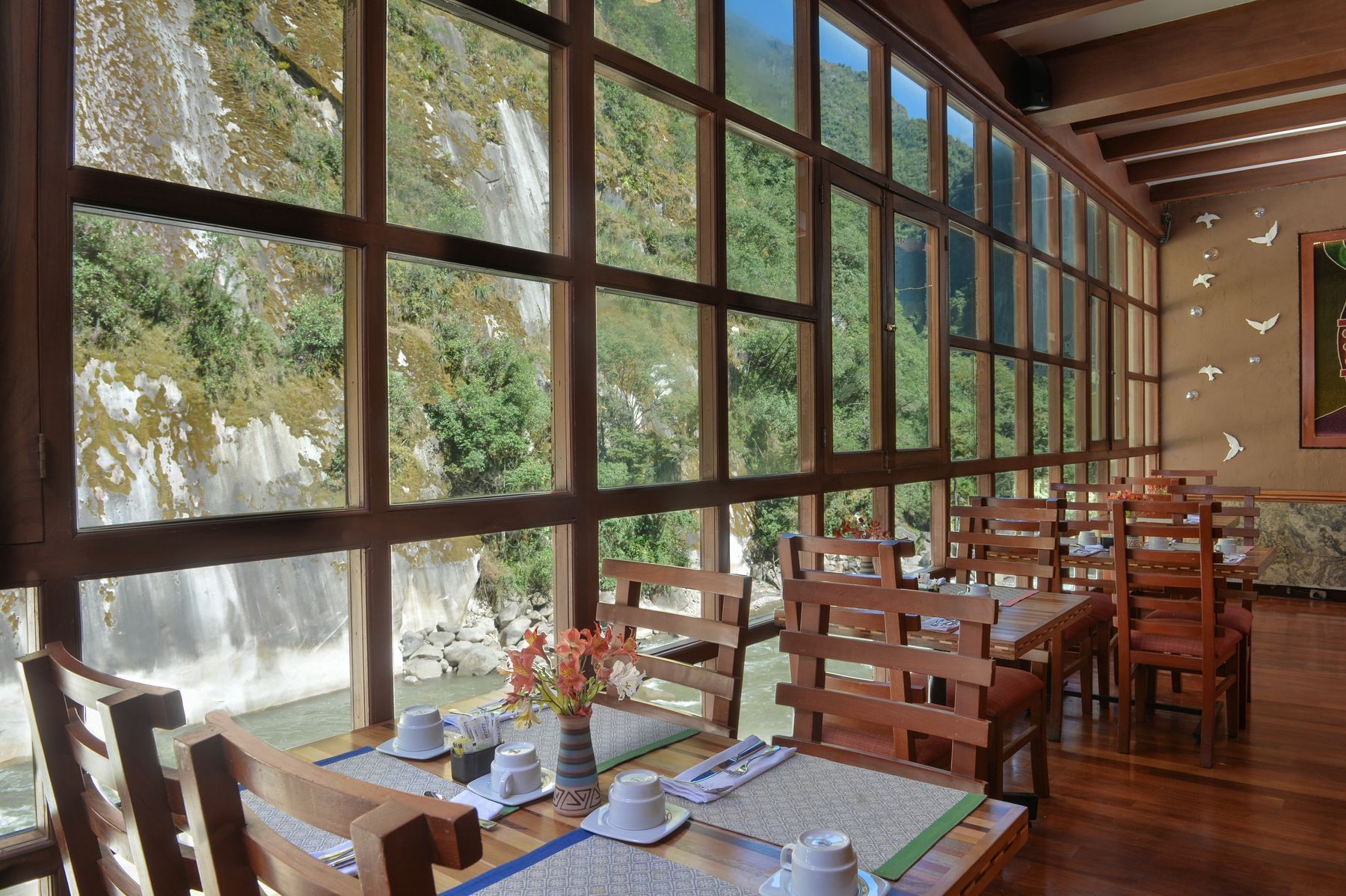 Wonderful stay

The hotel is beautiful, elegant, and decorated very tastefully. The atmosphere very nice. Very comfortable, spacious room with terrace, jacuzzi, and river view !!Spectacular! The shower a delight. All the staff is very friendly and helpful. Congratulations on having such dedicated and cordial staff. The dinners were delicious, very thoughtful, and original dishes. Our stay at the hotel was memorable.
Excellent

We stayed one night there and really the service has been exceptional. I have nothing but good words for the establishment. We stayed in a suite which was excellent! It had a jacuzzi. Breakfast very good. The staff is always attentive. And the restaurant is a luxury. We took the 4-step menu and it has been spectacular. I would definitely go back and recommend it.
Beautiful hotel and wonderful breakfast!

We enjoyed our stay here while visiting Machu Picchu. The hotel was very clean, the staff very friendly and polite, and the breakfast was amazing! Seriously, the breakfast was really a beautiful spread of so many options. It is in a nice location and easy to explore from there.

Overall a really nice and would recommend it!
Unforgettable

I went to Machupicchu with family and stayed at the Casa Del Sol hotel again. The hotel is just beautiful. There have been renovations since I was last there, the dining room is beautiful and crisp! An absolute delight to dine in. But the best part of the hotel is the people. The staff really goes above and beyond to make sure we have every need attended to! The staff welcomed us back like old friends, and even helped us celebrate my mother's birthday with a bottle of wine! We stayed for 2 nights, but we could have stayed longer just to enjoy the rooms and the spa.
Beautiful Hotel in Aguascalientes

I loved staying at the hotel so much! As soon as we got off our bus we were greeted by very friendly staff and walked less than 100 meters to the hotel. Their food is amazing and staying in this hotel is so relaxing, especially after a day spent in Machu Picchu. Every single one of the staff is so friendly and makes sure you are as comfortable and happy as you can be. I especially loved how the hotel was just next to the river and the beautiful rooms they provided. I hope I can go back someday!
A very good one night stay in Agues Calientes

Most people stay a night in Agues Calientes before they take the bus up to Machu Picchu. We did and you probably will...

Casa del Sol is in the Main Street and is a great haven from the tourist hurly-burly.

Great staff, very helpful. Great restaurant - very good food, and good, quiet rooms. Excellent location - a two-minute walk to the bus queue. We had a room at the back overlooking the river which was fine. I'd ask for one of those as the train oil the street outside can be noisy.

This was a surprise really and was actually very good!