Cooking Classes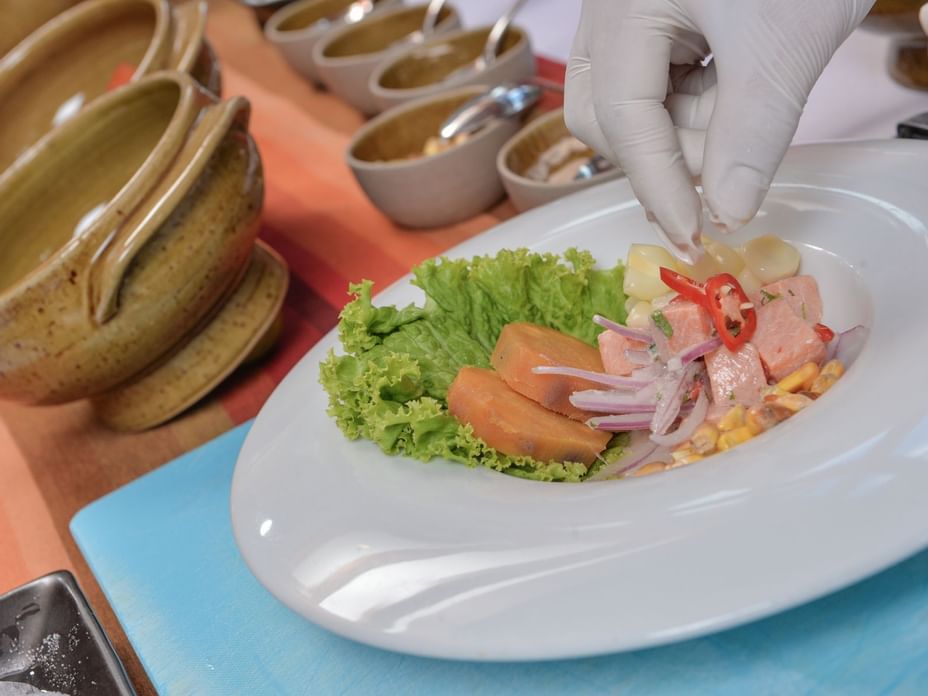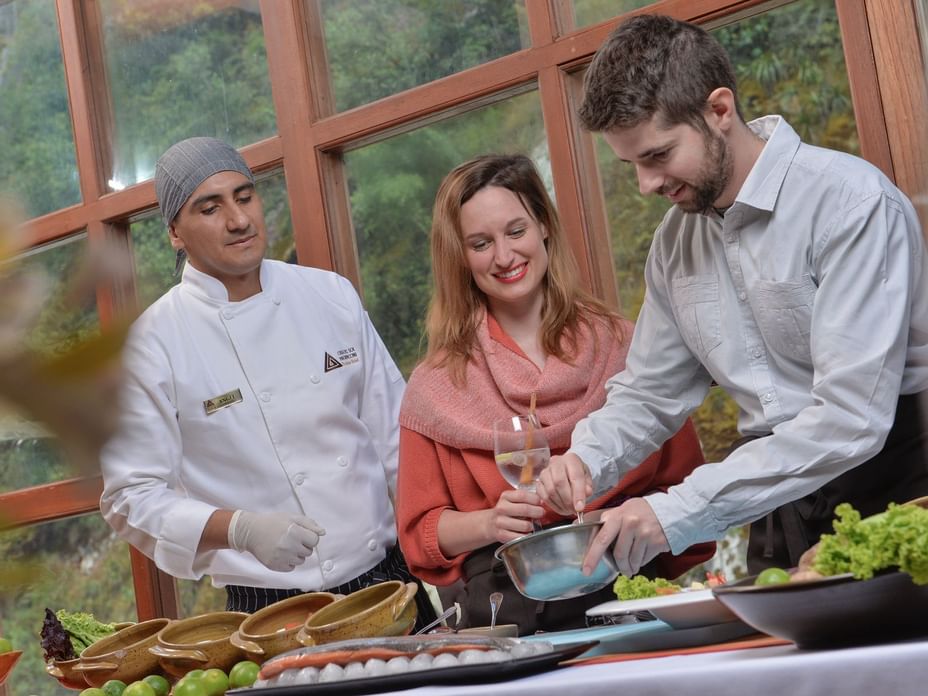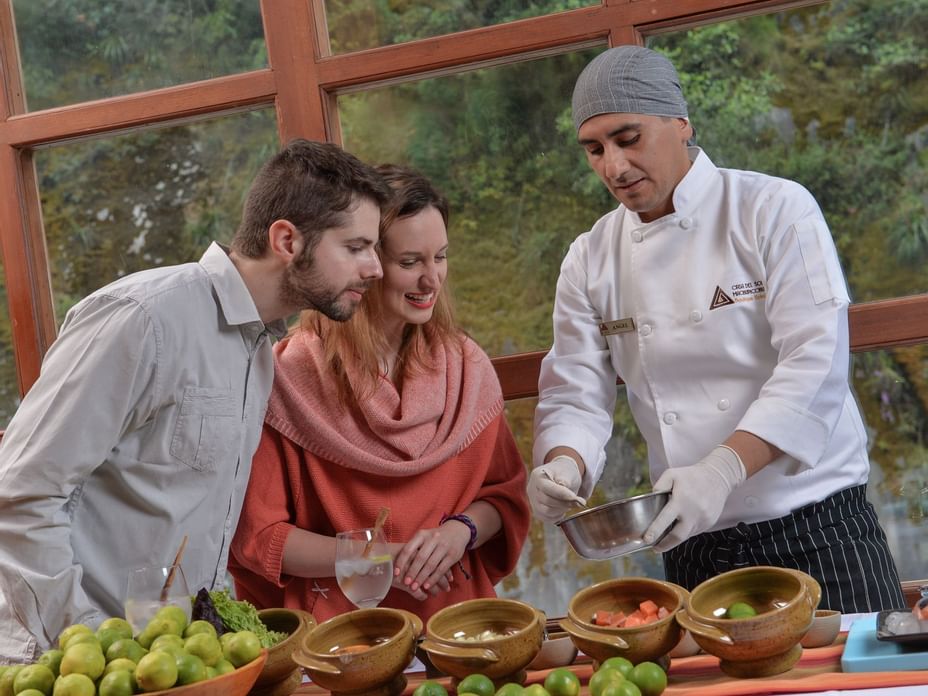 Learn how to craft and taste our most iconic dishes with our head chef, who will guide you step by step in the recreation of three of our most unique and colorful dishes. Enjoy this fun class full of tradition and culture.
This class is for everyone that enjoys the art of cooking traditional and ethnic food, which you will proudly show to your friend back home.
We take in account our prideful historic roots, our Inca ancestry, as our world-famous ceviche is recognized as part of our cultural patrimony. This dish is appeared for the first time in Pre-Columbus America and is now known as one of the flagship dishes in our country.
Prepared with a special mixture of raw fish, that is slowly cooked only with lemon juice, also accompanied with a mixture of vegetables such as shallots, and different types of chilis from Andean regions, this dish will be part of one of your most fond memories.
Includes: