Biking through the Sacred Valley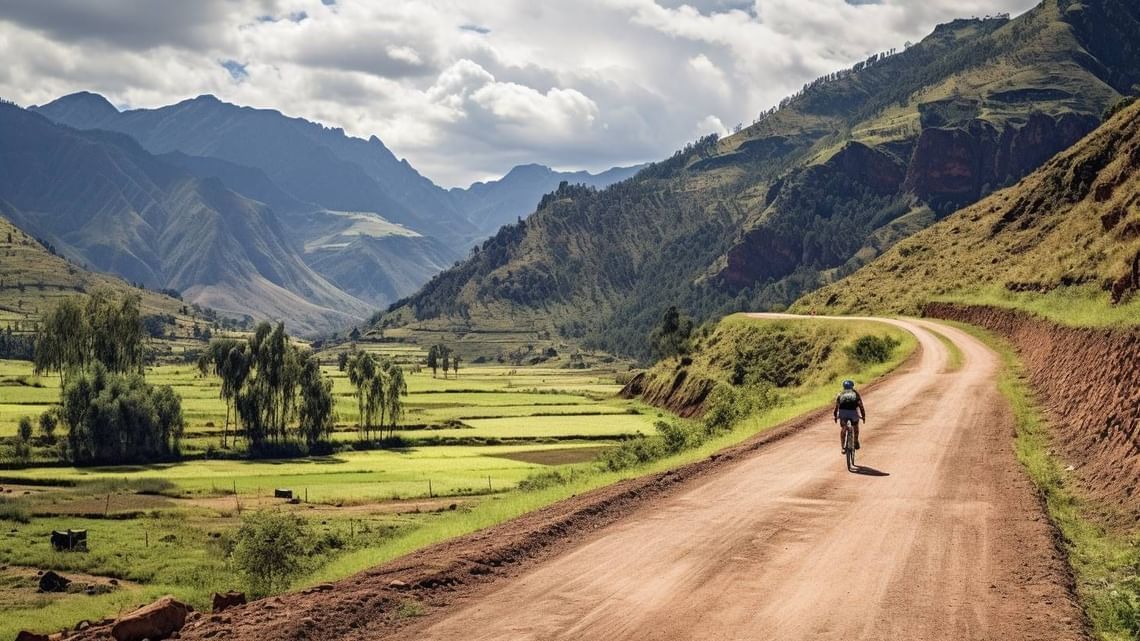 The Sacred Valley of the Incas, located in the heart of the Peruvian Andes, is not only known for its stunning landscapes and archaeological sites; it has also become a must-visit destination for mountain biking enthusiasts looking to combine sport, nature, and luxury.
Unique Routes in an Unparalleled Setting
The winding paths that cross the Sacred Valley offer challenges for all levels. From flat trails perfect for beginners to steep mountains that only the most experienced dare to conquer. Each route is an adventure in itself, crossing Andean ecosystems, ancient agricultural terraces, and small towns that seem to have stopped in time.
Combining Sport and Culture
As you ride your bike, it's impossible not to stop and admire the wonders of the surroundings. Places like the Maras salt mines or the Moray ruins invite you to take a break, explore, and understand a little more about the rich history of this region. In addition, the Sacred Valley has numerous cultural points of interest that make each stop a live lesson in history.
Country Retreats: Relaxation and Luxury Amidst the Adventure
The Sacred Valley is also home to luxurious country retreats that offer the perfect rest for cyclists. After a day of pedaling, what could be better than relaxing in a spa, enjoying a massage, or immersing yourself in a pool with panoramic views of the Andes?
One of these unmissable retreats is the Casa del Sol Machu Picchu Hotel, located in Aguas Calientes, at the foot of the Machu Picchu mountain. After a day of intense activity, this hotel serves as the ideal oasis for recovery, with personalized attention and gastronomy that combines traditional flavors with gourmet touches.
Preparations for Your Biking Adventure
If you're thinking of embarking on this adventure, it's important to prepare adequately. Make sure to have the right equipment, a bike in good condition, and above all, respect the rules and signs of the road. It's also advisable to hire a local guide or join a group, as they know the best routes and can provide valuable information about the sites of interest.
Biking through the Sacred Valley is undoubtedly an experience that uniquely combines sport, history, and luxury. Whether you're looking to challenge yourself by conquering mountains or simply enjoy the scenery at your own pace, this destination has something special waiting for you. And at the end of the road, retreats like the Casa del Sol Machu Picchu Hotel are there to conclude your journey in the best way possible."