Welcome to Casa del Sol Machu Picchu Hotel
Your Vilcanota River Oasis Near the Inca Citadel
Casa del Sol Machu Picchu Hotel Boutique invites you to embrace the majesty of Peru's most treasured landmark in an atmosphere of relaxed sophistication and personalized service.
Our hotel benefits from an exceptional location on the sacred lands of the village of Machu Picchu, close to the legendary Inca citadel and moments from the train station. The famed Vilcanota River flows just beyond our doors; admire the views and let the soothing sounds of the water lull you to sleep after a day of exploration.
Fuel your Cusco adventure with a hearty breakfast at our wonderful restaurant – and return later in the day for a cocktail at the bar and an authentic, locally sourced Inca feast. Relax tired muscles and regain your energy at K'intu Spa, which offers a full menu of treatments using indigenous ingredients and techniques. Feel as one with nature on our open-air terrace, where we invite you to spend a moment of quietude or to raise a toast with friends and family.
Our rooms and suites offer a home away from home for couples, families, groups and solo adventurers. Each offers polished wood floors, unique Andean décor, eco-friendly bath products and stunning views of the river.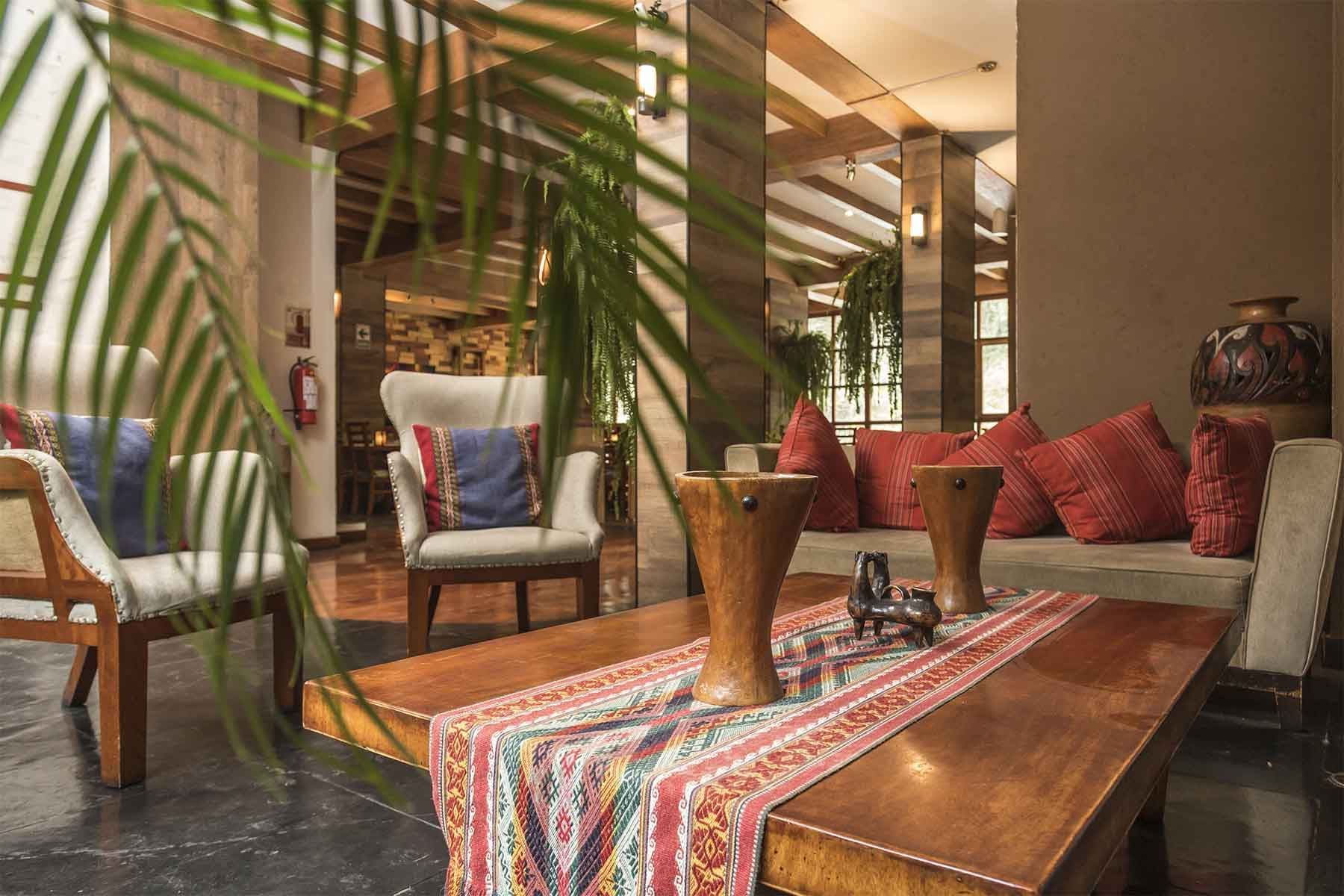 Experience the adventure & the Mystical
Our tailor-made experiences allow you to forge a deep connection with yourself, your loved ones, and the world around you – whether through a romantic vow renewal, a guided tour through the citadel, or a pampering afternoon at K'intu Spa.
Immerse Yourself in Your Surroundings
The majesty of Machu Picchu is yours to discover, from the hallowed lands of the citadel to glorious Huayna Picchu and the Inca Bridge – a true engineering marvel. Our hotel is also a short distance from the village's many charming artisan shops.
 CERTIFICATE OF EXCELLENCE
Casa del Sol Hotel Machu Picchu has been awarded with several Traveller's Choice awards for our exclusive and one of a kind service that makes us a truly warm and welcoming hotel.
Safety Certificate
At Casa del Sol Machu Picchu Boutique Hotel, we are committed to the well-being and safety of all our guests. As we are proud to uphold numerous Safety and Quality control Certificates from international auditors.
Mapa con los lugares claves que debes visitar durante tus vacaciones en Cusco
Visitar el Cuzco es una oportunidad para sumergirnos en el pasado peruano y obtener un panorama más amplio de nuestra nación, visitar Cusco genera recuerdos y paisajes dignos de ser recordados eternamente, como: Pizac, Moray, Mara, QoriKancha, entre otros, no solo porque se encuentra la maravillosa ciudadela de Macchu Picchu, sino porque existen muchas otras rutas que te invitamos a conocer, visitar y disfrutar.