Huayna Picchu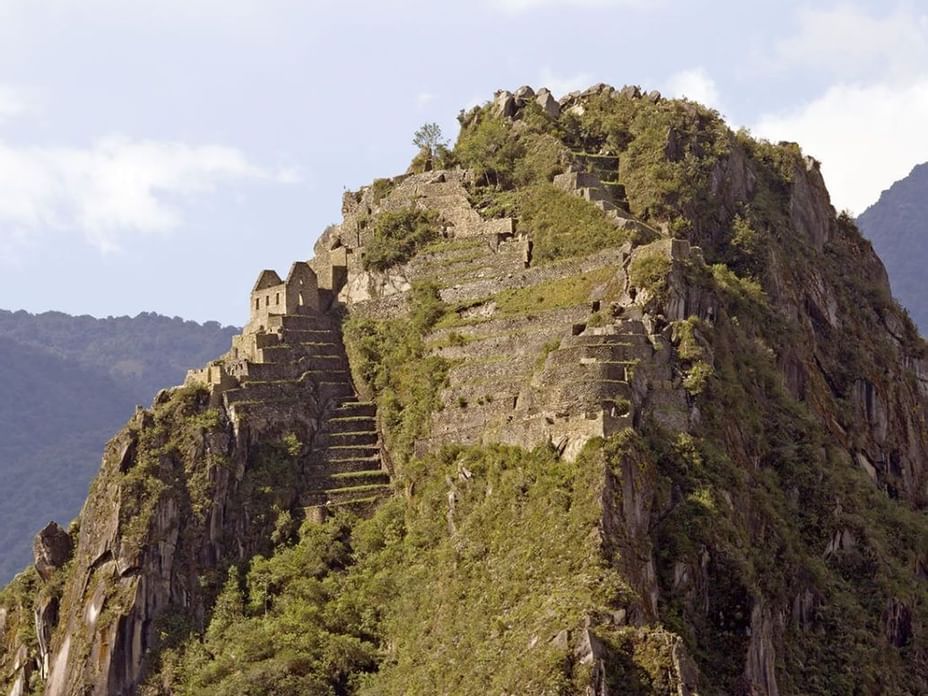 It is necessary to purchase entrance tickets ahead of time.
This mountain is located toward the north end of the citadel and features prominently in classic photos of Machu Picchu. At the top are platforms built to avoid erosion and to cultivate gardens. Visitors can reach the summit by following a narrow path that ascends through a stairway carved into the rocks of the mountain itself.
Huayna Picchu is the second most visited mountain in the Urubamba region, this mountain is one of the apus, protector of the wellbeing of all who live in its vicinity, its name translated to English means "young mountain".
All though Huayna Picchu is visited for its spectacular views, this mountain also is the site of important archeological structures, made by the same people who constructed the Citadel of Machu Picchu. This Structures are mostly beautiful terrace made on steep land, residential areas and the truly marvelous Moon Temple.