Exploring Huayna Picchu: Tips for Climbing This Mountain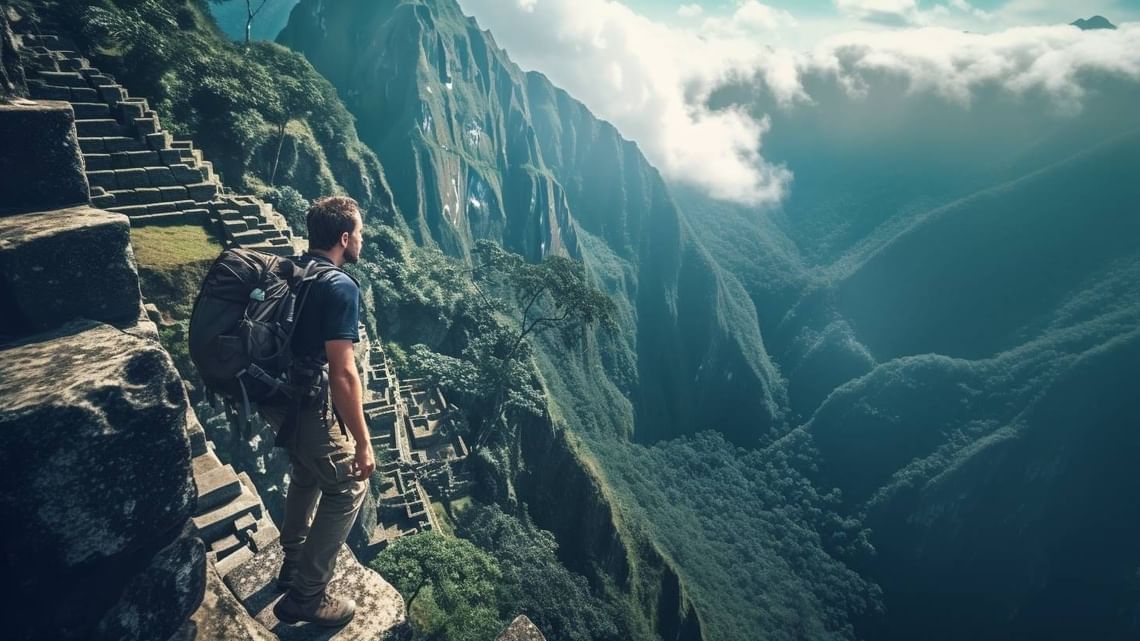 Huayna Picchu, also known as the 'Young Mountain', is one of those challenges every adventurer dreams of conquering. Its imposing silhouette, rising behind the citadel of Machu Picchu, has inspired countless photographs and traveler dreams worldwide. Here, we offer some tips to make your ascent of this mountain memorable, and at the end of the day, you can enjoy a culinary experience worthy of the magnitude of your adventure.
Physical Preparation: The hike to the top of Huayna Picchu is steep and demanding. Ensure you are in good physical condition and, if possible, undertake acclimatization walks in the days leading up to your climb.

Arrive Early: Entry to Huayna Picchu is limited and occurs in two shifts. Arrive early to avoid crowds and have a more pleasant and safer experience.

Dress Appropriately: Wear proper trekking footwear with a non-slip sole. Don't forget to bring a waterproof jacket, as the mountain's weather is unpredictable.

Stay Hydrated and Bring Snacks: Although the ascent can be completed in a few hours, staying hydrated and having some snacks to maintain energy is essential.

Respect for Nature: The mountain is a sacred space and a delicate ecosystem. Do not leave trash and always follow marked trails.
After conquering the summit and returning to Aguas Calientes, the desire for a comforting and exquisite meal will be hard to ignore. After all, what better way to celebrate a feat than with a luxurious culinary experience?
Casa del Sol Machu Picchu Hotel has just what you need. In its restaurant, the flavors of Peruvian cuisine merge with international culinary techniques, resulting in dishes that will delight your palate and also revive the rich history and culture of the region. From ceviches with an Andean twist to gourmet dishes with local ingredients, every bite is a tribute to Peru's gastronomic diversity.
Don't miss the opportunity to pair your meal with selected wines or, if you prefer something more authentic, with a glass of the finest pisco, a national pride distillate.
So, after challenging yourself on the heights of Huayna Picchu, indulge in a culinary experience at Casa del Sol Machu Picchu Hotel. It will be the icing on the cake of a day full of adventure and emotion in the heart of the Inca empire. We await you to celebrate every achievement and every step of your journey through this magical land!