How to get to Machu Picchu from Cusco?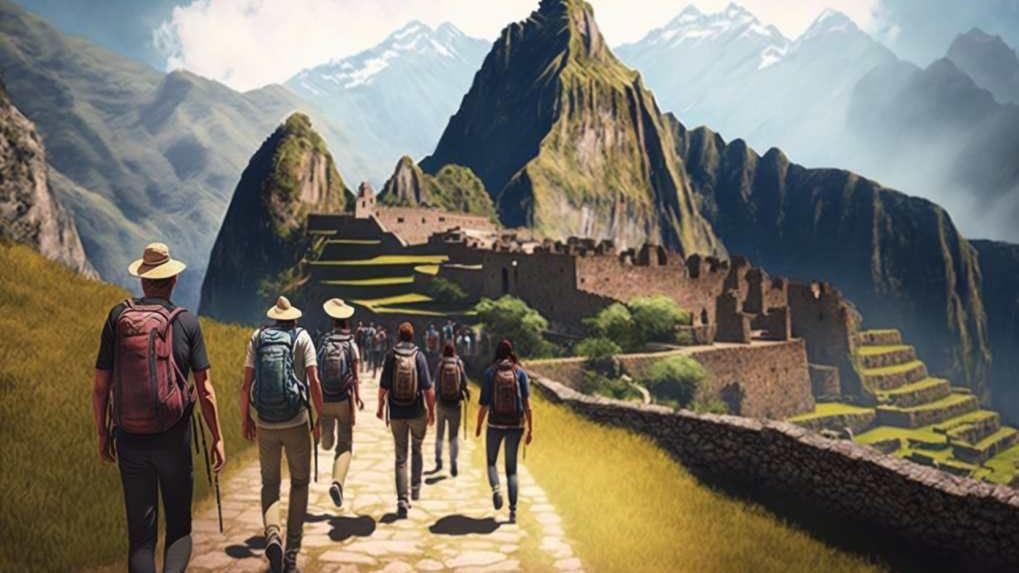 Getting to Machu Picchu from Cusco is an exciting adventure that can be done following different routes and means of transportation. In this article, we present the main options to reach the iconic Inca sanctuary from the city of Cusco:
Train from Cusco or Ollantaytambo
The most popular and comfortable option to reach Machu Picchu is to take a train from Cusco or from the Ollantaytambo train station. There are two railway companies that operate on this route: PeruRail and Inca Rail. Both offer different types of services and schedules, from budget options to luxurious ones. The train journey takes approximately 4 hours from Cusco and 1 hour and 30 minutes from Ollantaytambo. Upon arriving at the Aguas Calientes train station, you will need to take a bus that will take you to the entrance of Machu Picchu in about 25-30 minutes.
Inca Trail
For adventure and hiking lovers, the Inca Trail is an exciting option to reach Machu Picchu. This 4-day and 3-night hike follows an ancient Inca path that crosses beautiful landscapes, archaeological sites, and high mountain passes. Keep in mind that the Inca Trail requires a prior reservation and a special permit, as the number of visitors is limited. In addition, it can only be done with an authorized travel agency and a professional guide.
Salkantay Trek
Another trekking alternative is the Salkantay trek, which usually lasts 5 days and 4 nights. This route crosses stunning landscapes, such as the snow-capped Salkantay, and offers a wilder and less crowded experience than the Inca Trail. Unlike the Inca Trail, the Salkantay trek does not require a special permit, but it is recommended to do it with an authorized travel agency and a professional guide.
Route through Santa Maria and Santa Teresa
For those looking for a more economical and alternative option, it is possible to reach Machu Picchu by combining vehicle transportation and hiking through the towns of Santa Maria and Santa Teresa. First, you will need to take a vehicle transportation from Cusco to Santa Maria (approximately 5-6 hours), then continue to Santa Teresa by vehicle or hiking. From Santa Teresa, you can walk to the hydroelectric plant (approximately 2-3 hours) and from there continue walking along the train tracks to Aguas Calientes (approximately 2-3 more hours). This option can be done in 2 or 3 days, depending on the available time and hiking pace.
Taking into account these different options to get to Machu Picchu from Cusco, you can choose the one that best suits your preferences and travel style. Whichever route you choose, a unique and magical experience awaits you in the Inca citadel of Machu Picchu.