Cusco day trips in 2021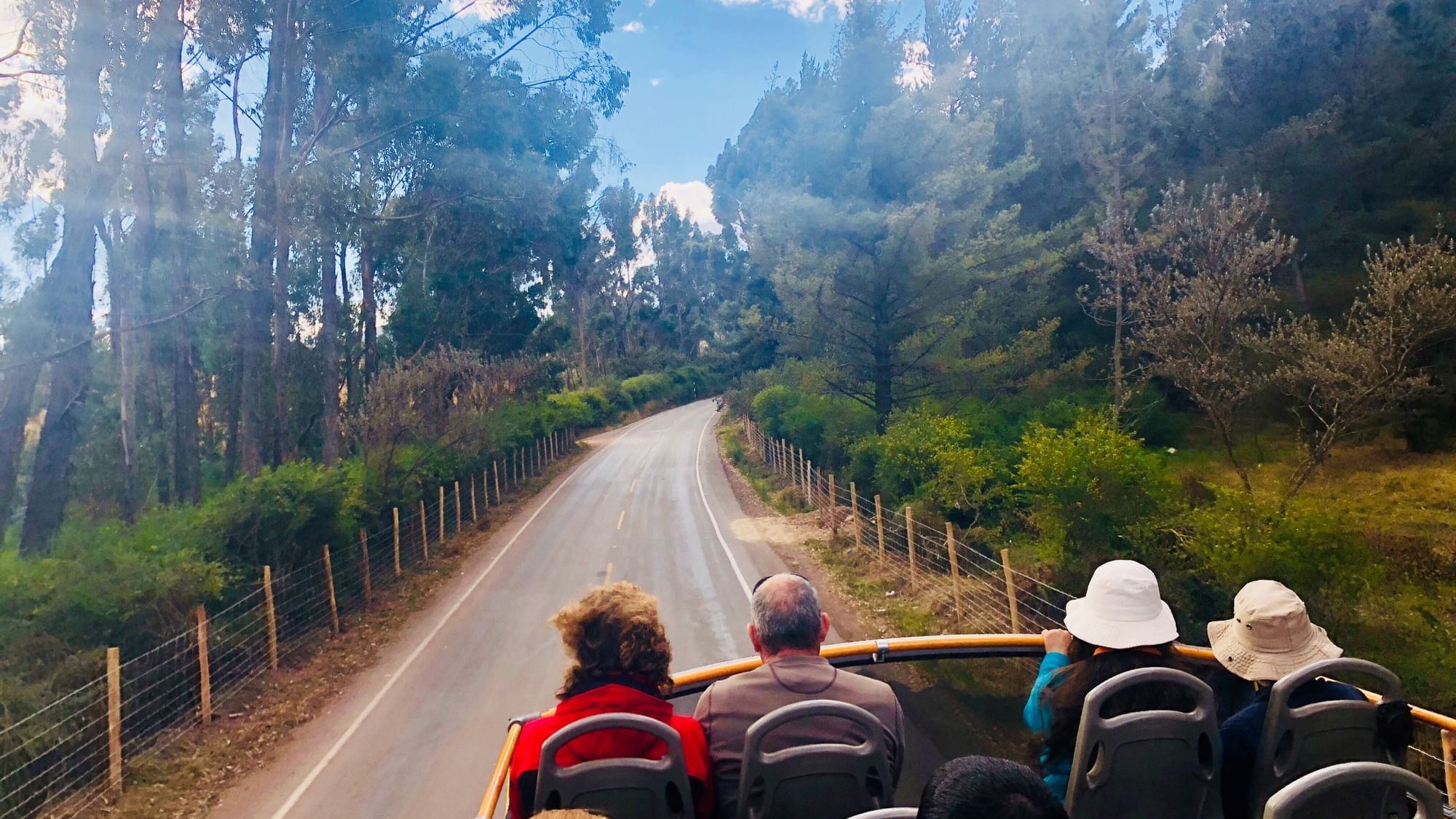 With the closing of a strange 2020 for planet Earth, we are all expecting a more predictable 2021 everywhere, including Cusco and its surroundings.
Not only is Cusco an architectonic masterpiece, it is also the base for some of the best day-trip opportunities in the world.
From 'rainbow' coloured mountains, to a 'sacred' valley full of ancient temples and citadels, and to postcard-worthy lakes and mountains, this area has plenty of day-trips from Cusco for everyone.
And I haven't even mentioned Machu Picchu...
What has changed in 2021?
The arrival of the northern hemisphere winter to Europe and the USA, and the re-opening of Peruvian international airports means that tourism is back on the rise in Peru since November 2020.
I have seen an increasing number of American and European tourists walking the streets of Lima and Cusco since then, but it is still nothing like what it used to be before the pandemic hit.
This can only mean one thing: day trips are cheaper and under-crowded, and this is likely to remain the case until things normalize. 2021 might present visitors with a unique opportunity to see Cusco and its surroundings in a unique light.
Rainbow Mountain
If there is something to be grateful to global warming is the uncovering of Rainbow Mountain. At 5200m above sea level, Vinicunca (as known in the local Quechua language) used to be covered in snow pretty much permanently.
However, the last decade's warming has seen a big rise in the snowline, to the point where it is now almost always snow-free, and close enough to Cusco to visit during a day trip.
It is a four-hour drive and a one-hour high altitude trek from your hotel in Cusco to Rainbow Mountain, so prior acclimatization is recommended.
Some tour companies can provide you with portable oxygen tanks if things start getting ugly as you approach 5000m.
It is well-worth the sacrifice though as the views from the top are nothing short of amazing, with condors soaring over the perfectly rainbow-coloured ridge with snowy Andean peaks in the background.
Huamantay Lake
If the high altitude is a big concern, then the full-day trip to lake Huamantay from Cusco is definitely a good prequel to Rainbow Mountain.
The postcard-worthy turquoise glacier lake stands at 'only' 4200m and is equally impressive in its own way, with the sacred Salktantay peak towering in the background.
You can certainly get there independently using public transport and taxis, but hiring one of the many tour companies will make your life much easier, especially if you don't speak Spanish.
In case you do, the shuttle from Cusco to Soraypampa takes about 4 hours, and is then followed by a 1-hour, steep hike to see the lake. Tour prices usually go for about USD 40 and include breakfast (yes, its another early rise!) and lunch.
Sacred Valley
The Sacred Valley of the Incas was of great cultural and religious significance back in the day and its where they built the most impressive temples, citadels and forts.
Its perhaps its dramatic location at the foot of a snow-capped mountain chain that attracted the Incas and also the legion of foreigners (especially mystics and hippies) since the 1960s, adding to its mystical allure.
Day-trips from Cusco to the different places of the Saced Valley (e.g. Pisac, Hacchay Qosqo, Calca or Oyllantaytambo) are much more relaxed and less physically-exhausting.
Its many towns and villages are much more culturally appealing than going deep into the mountains, and its proximity to Cusco allows for a much more relaxed excursion with potential stops in nice restaurants and bars.
Being slightly lower than Cusco, it is also a good opportunity to acclimatize more slowly if altitude is being an issue.
Pisac is a Machu Picchu-like ruin overlooking the valley and the town named after it is well known for its yoga and alternative medicine (Ayahuasca, Kambo, San Pedro) retreats, as well as its hippie vibe and interesting shops and restaurants.
The Oyllantaytambo fort is equally impressive and can be visited by train as part of a day trip (which is always much nicer).
The town is cosmopolitan and home to many good bars and restaurants, as well as the increasingly famous 'Distileria Andina' that make the now-extinct 'Cañazo' out of local herbs.
Machu Picchu
Day trips to Machu Picchu are also possible but this requires an article on its own to describe in more detail. In any case, being the 'cherry on the cake' of most trips, we recommend taking your time and stay with us in Aguas Calientes for a unique Machu Picchu experience.
N.B – Other amazing day trip opportunities exist such as the 'Maras' salt mines and the 'Moray' laboratory, or for the more adventurous, a full day of mountain-biking, rafting or bungee jumping.